As most gardeners' know, ensuring plants have the right growing conditions is essential in ensuring that they grow healthy and large. One of the main things a plant needs to stay healthy is the correct pH or EC level. In this weeks blog grab yourself a FREE  PH, EC, CF & PPM chart for all your favourite plants and vegetables.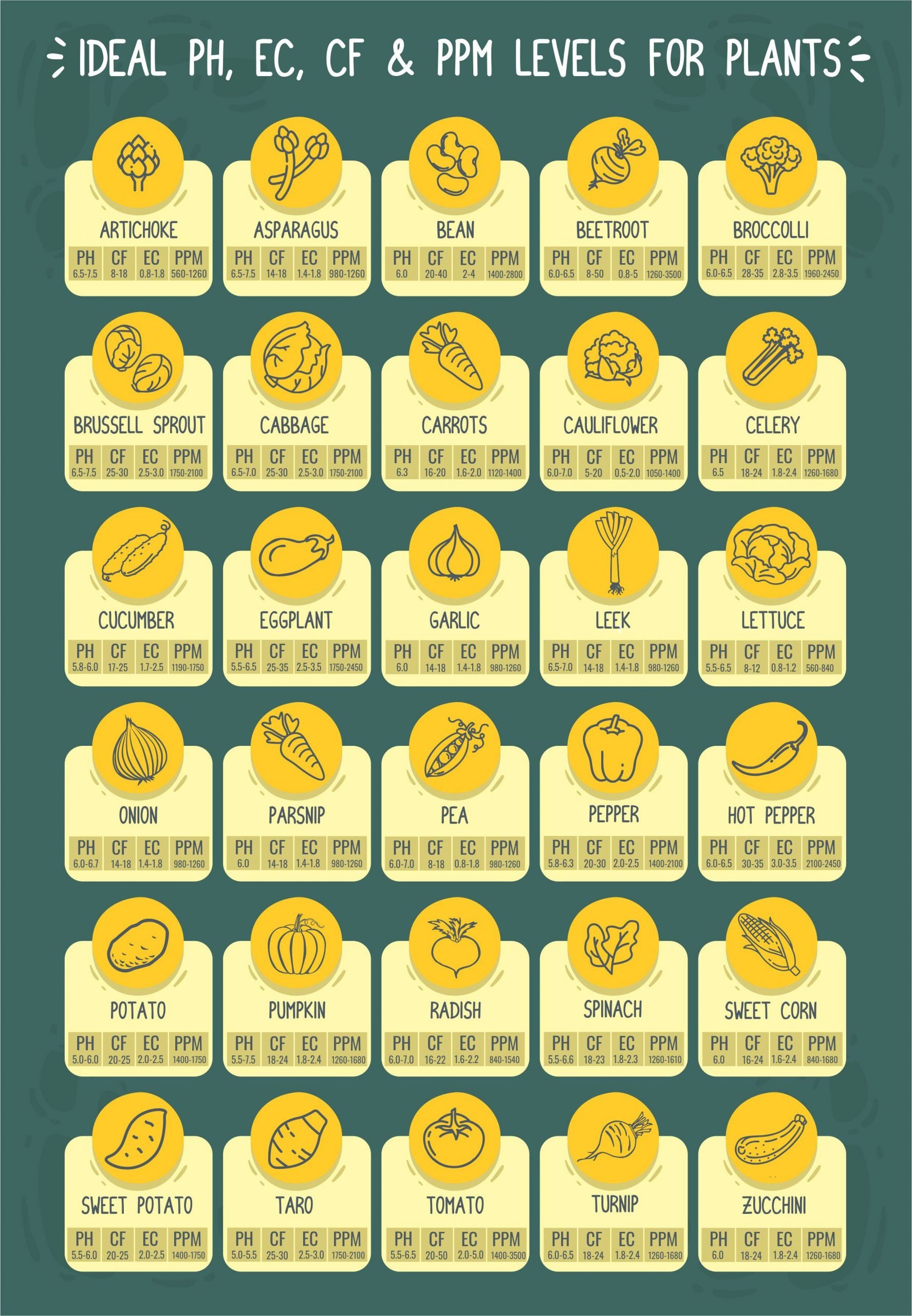 PDF DOWNLOAD HERE – PH-levels-for-plants.veg_ 
If your need nutrients to raise or lower your pH levels or some to change your EC level, check out our huge range here.