FEATURES
The Elite Pro LED 680W is a high performance energy efficient alternative to the traditional commercial 750W-1000W DE HID fixtures.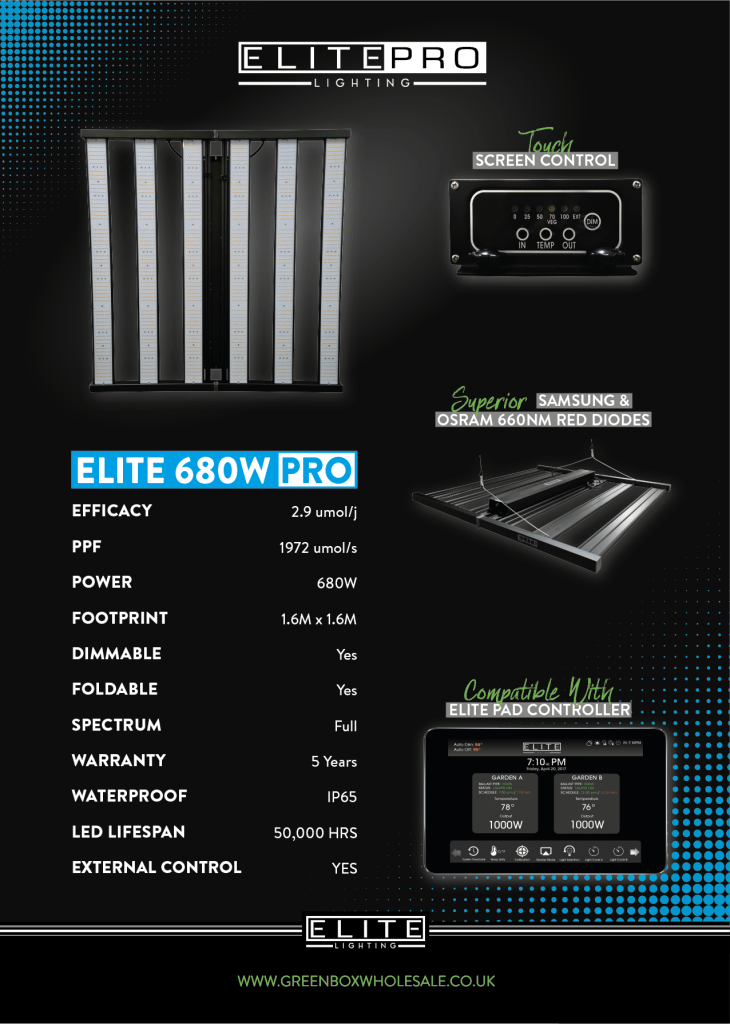 Application
Elite Pro LED 680W is developed for growers by growers whose cultivation is in low rooms, on vertical racks, over rolling benches, and in tents. For maximum uniformity, hang the fixture 4-12 inches from the crop.
Efficiency and output
The efficacy of this fixture is very impressive at 2.9 μmol per watt. The six bars are passively cooled in an extra wide shape to enhance spread and coverage. The absence of moving cooling parts, reduces the possibility of mechanical failure.
External control
The Elite Pro LED 680W is dimmable and delivers broad, full-spectrum light anywhere from 120w to 680w while maintaining efficiency. The dim switch on the driver makes it easy to control the light intensity. An optional Elite Lightning Touchscreen Controller can also be applied to achieve more complex dimming requirements.